Substance Designer Cobblestones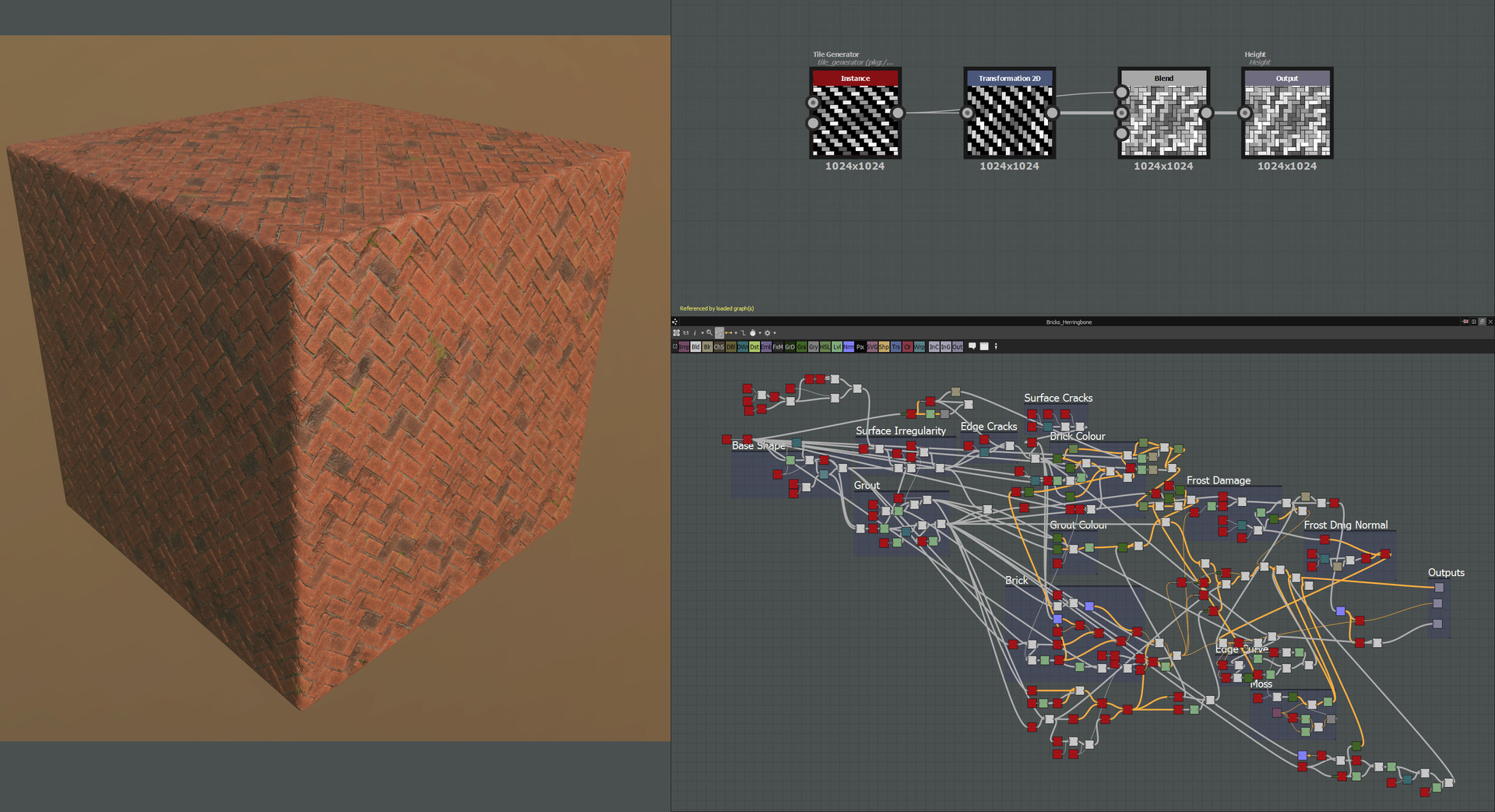 Substance Designer Herringbone Brick Pattern - I was particularly proud of figuring out how to do this!

Substance Designer Paving Slabs
This was a little project I worked on outside of office hours, it was fun being able to put into practice a lot of the things I've learned from working in the industry this past year. I also taught myself Substance Designer while working on it, which was immensely useful for creating all of my tiling textures.
All renders made in Marmoset Toolbag!